WELCOME TO FLORIDA BIPLANE RIDES
NOW OPERATING YEAR AROUND IN SOUTHWEST FLORIDA.  
Scenic flight tours operate with advanced reservations.  We are now open year around.  In fact, we are Southwest Florida's only year around, full time operation.  We live here, we work here and we fly here.
Take a Biplane flight tour of Southwest Florida.  Enjoy a sightseeing flight over the beaches and everglades.
We offer sightseeing flights in an authentic open cockpit Biplane. Up to two people can fly together. Flights leave from Page Field in Fort Myers as well as Punta Gorda Airport. Both airports are conveniently located in beautiful Southwest Florida.
Seeing Florida from our point of view will change the way you look at things forever. See our beautiful beaches, the coastline, search for whales and dolphins; it is truly an unforgettable experience.
Flying in an open-cockpit biplane is like nothing else you've ever done. The sun warms your skin as the cool ocean air whirls overhead. The rumble of the biplane's radial engine provides the soundtrack as you glide, swoop and soar through the sky. The power, grace and agility of this aircraft really makes you appreciate the technology we had over 75 years ago!
Fly over Sanibel Island and look for its famous sea shell beaches. Enjoy Fort Myers Beach, Estero Island and Pine Island, Captiva, Cabbage key.
We accept credit cards
Inquire about our gift certificates which are valid for two years from date of issue.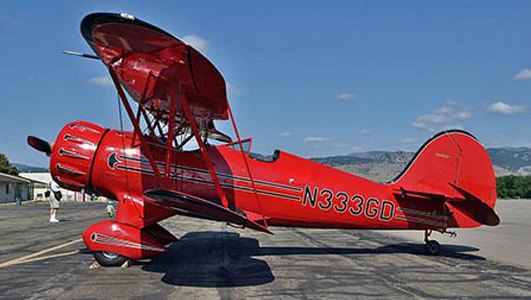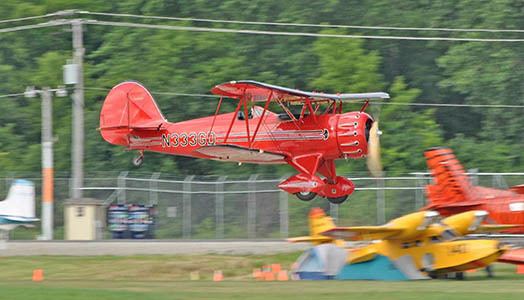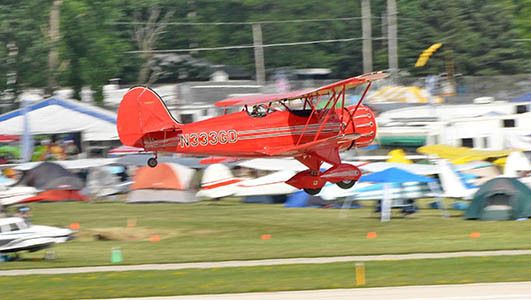 Are you ready to book? Check our schedule or give us a call at 720-215-9693.
Are you looking for a unique gift for that loved one? What better way than for the two of you enjoying a flight in a 1930's replica Biplane.
We make memories that last a lifetime.  Like our FACEBOOK page!
Come fly with us soon. Give us a call 720-215-9693 to make your reservation