Sam Lipscomb fell in love with aviation as a teenager. Initially he used to get motion sick in small aircraft while flying with his Dad, who was also a pilot. But at the age of 13 he saw a movie that changed his life forever. The movie "Blue Thunder" changed his outlook on aviation. He proudly came home and told his Dad he simply had to learn to fly helicopters.
His Dad suggested he start with airplanes, especially since there were numerous friends airplanes based at our family farm. Plus airplanes are more fun. Within the week Sam started learning to fly in antique aircraft. Sam first soloed an aircraft on his 16th Birthday, the minimum age required by the FAA. One year later, he received his Private Pilots license on his 17th birthday. Thereafter Sam obtained all of his other licenses and ratings at the minimum age required by the FAA.
He has now been an ATP rated pilot for more than 35 years. With more than 21,000 hours of flight time, Sam is currently an airline Captain who flies the Giant Boeing 747-400 all over the world......And those helicopters? Well, he finally did fulfill his dream of flying them. Sam now holds a commercial rotorcraft pilots license but enjoys spending time in the Waco Biplane more than anything else. "Plus, airplanes are more fun," he added. Maybe Dad was right after all.
Sam currently lives in an airpark in North Fort Myers, FL with his wife and daughter. When not busy flying he enjoys family, dogs, antique cars and motorcycles.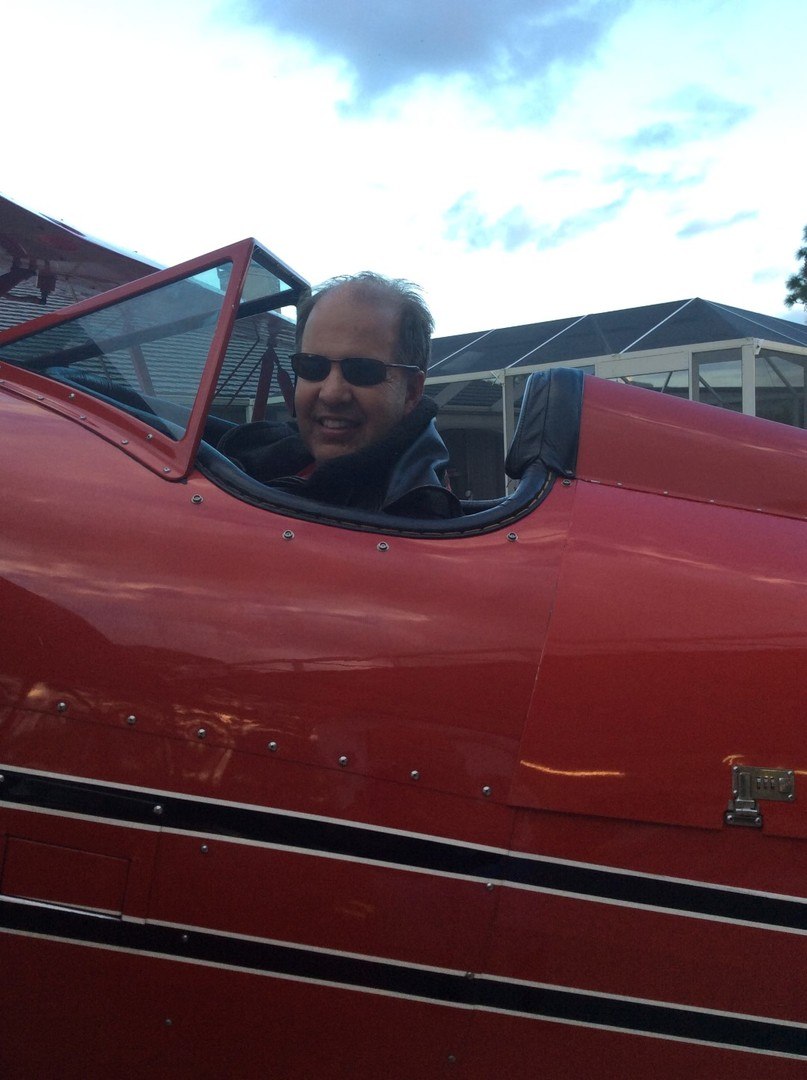 "Miss Cosette" is a Waco YMF-5 Biplane. She can hold two passengers up front. The pilot flies from the rear. Prices for our flights are the same for one person or two, so bring a friend! Up to two people can fly based on a max combined weight limit of 450 pounds. By the way, its pronounced "Wah-co". Not "Way-co". WACO is an acronym for the Weaver Aircraft Company who originally built these fine aircraft for executive transportation in the 1930's. But "Miss Cosette" holds a secret under her beautiful red and black airframe. This airplane is new. Built in 1991 she is serial number 41 out of several hundred built by the Waco Classic corporation in Battle Creek, Michigan to this day. If you have $600k and 6 months or more to wait they can build you a brand new airplane to the same blueprints as the Weaver Aircraft Company. Miss Cosette is named for Sam's daughter. When she was learning to read Sam thought it would be neat for her to find her own name somewhere on the airplane. All though she is a teenager now the name stuck.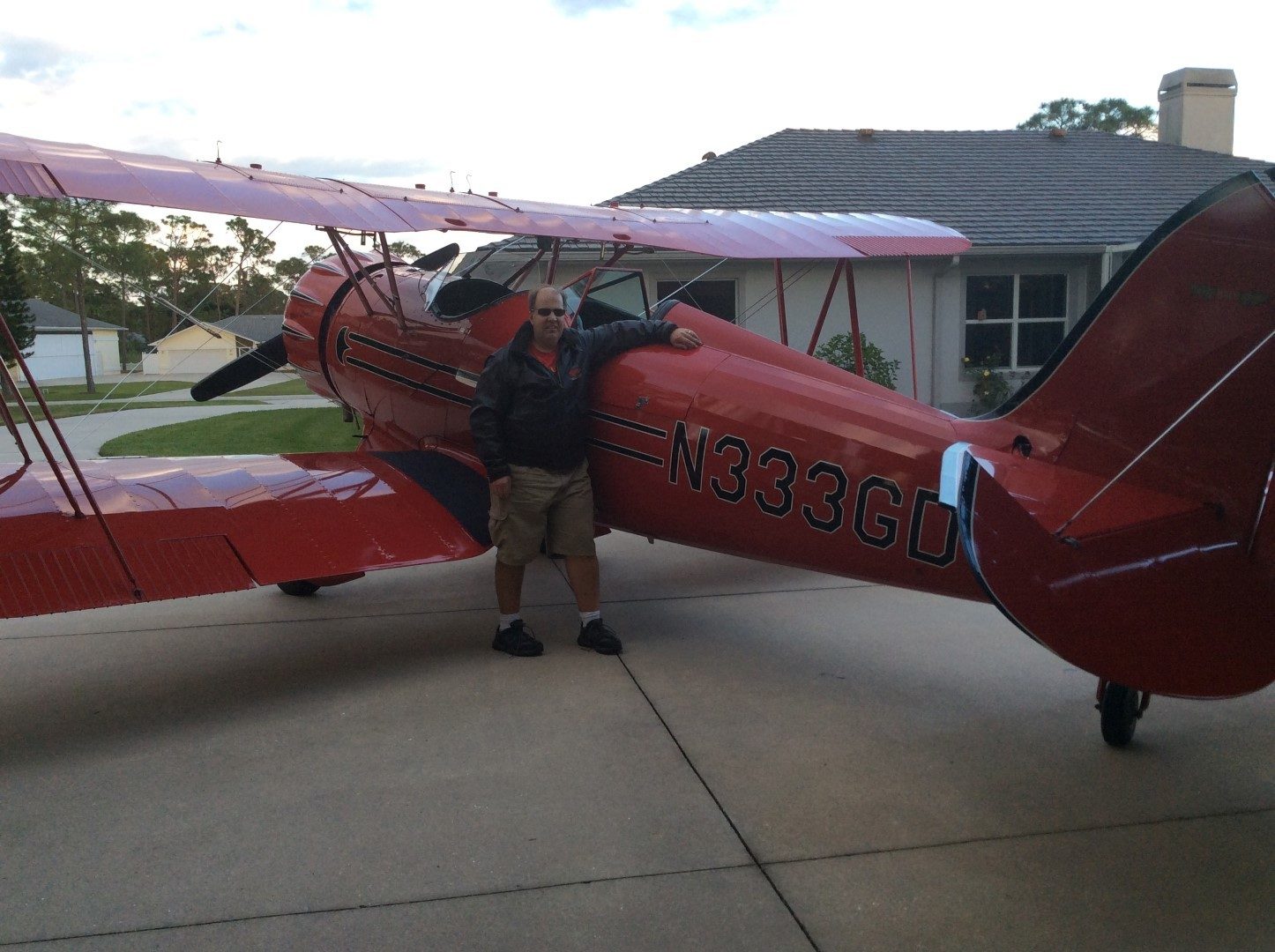 Miss Cosette has won numerous awards. Sam has flown this aircraft all over the USA, appearing at numerous air shows and aviation events each year.
The Waco YMF5 is powered by the powerful Jacobs 275 HP 7 cylinder radial engine, considered to be one of the most reliable radial engines of their time. The prop appears to be wood but it also holds a secret. It is a modern design made of a resin composite. The wood features and lines are only for appearance. This new design propellor help gives "Miss Cosette" better performance.
Sam and "Miss Cosette" are year round residents of Ft Myers, FL.  We are the only full time, year around biplane ride operators in Southwest Florida.